Kristin A. Kelly
Associate Professor
Political Science
---
Law and Society, Criminal Law, Constitutional Law, Social Policy, and Women and Politics
Kristin Kelly received her Ph.D. from the University of Wisconsin at Madison in 1998. Her research and teaching specialties are public law and contemporary political and feminist theory. Her research agenda is animated by an ongoing interest in the relationship between privacy rights and the formation of social policy in the United States. Policy areas of special interest have included, domestic violence legislation, public health regulations, and medical privacy. Her current research is on medical privacy laws and their impact on the creation of electronic medical records.
Books
Kristin Kelly, Domestic Violence and the Politics of Privacy, Ithaca: Cornell University Press (2004).
Peer-Reviewed Journal Articles
Kristin Kelly, " Reducing Perinatal HIV Transmission and the Importance of Informed Consent" Public Affairs Quarterly, (Forthcoming).
Kristin Kelly, "Working Together to Stop Domestic Violence: State-community Partnerships and the Changing Meaning of Public and Private," Journal of Sociology and Social Welfare, Vol. 31, No. 1 (March 2004).
Kristin Kelly and Chase Harrison, "Universal Prenatal HIV Screening: Patient Attitudes and Perceptions," Women and Health, Vol. 40, No. 1 (January 2004), pp. 41-57.
Kristin Kelly, "Obtaining Informed Consent Prior to Prenatal HIV Testing: The Value of Persuasion and the Threat of Coercion," AIDS & Public Policy Journal, Vol. 18 (Fall/Winter 2003).
Kristin Kelly, "Private Family, Private Individual: John Locke's Distinction between Paternal and Political Power," Social Theory and Practice, Vol. 28, No.3 (July, 2002), pp. 361-380.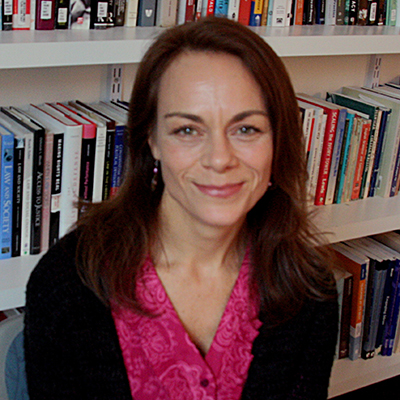 | | |
| --- | --- |
| Email | k.kelly@uconn.edu |
| Phone | (860) 486-3252 |
| Curriculum Vitae | KellyCV2023 |
| Office Location | Oak Hall 425 |
| Campus | Storrs |
| Office Hours | Monday 11:15-1:30 and by appointment. |