Miles M. Evers
Assistant Professor
---
Dr. Miles M. Evers researches issues that crosscut political economy and international security, with an emphasis on U.S. diplomatic history.
He has published in International Studies Quarterly, Perspectives on Politics, and International Theory. His policy relevant writing have been featured in The Washington Post and The Washington Quarterly.  He is currently completing two book manuscripts. The first book titled Corporate Leviathans: Business Networks and American Statecraft since 1900 recovers the role of corporations in international security, collecting extensive archival evidence of when the United States used its military and economic power to protect American corporations abroad. The second book titled In the Midst of Empire: Brokerage and Nineteenth Century U.S. Pacific Imperialism (co-authored with Eric Grynaviski) develops a new theory of empire to explain how small traders and investors helped craft America's Pacific nineteenth-century empire. Some of his other work examines the circumstances under which states violate international law and norms, and the consequences of polarized public opinion for U.S. foreign policy. His work generally leverages multi-archival data and qualitative methods to understand the dynamics of political influence.
Prior to joining UConn, he received his Ph.D. in Political Science at the George Washington University.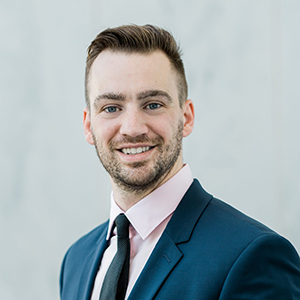 | | |
| --- | --- |
| Email | miles.evers@uconn.edu |
| Phone | (203) 251-8434 |
| CV | Evers-CV |
| Office Location | 307 |
| Campus | Stamford |
| Office Hours | Online/In-person Tuesdays 8:00-11:00am; Sign up 24 hours ahead of time https://outlook.office365.com/owa/calendar/OfficeHours3@uconn.onmicrosoft.com/bookings/ Specify whether you want remote or in person office hours. |
| Link | http://www.milesmevers.com |